Slipform Paving
We are well versed in Slipform Paving for both P-501 FAA Airport Pavement, and NCDOT Highway PCCP as well. Contact us to either perform the work turnkey, or to supplement your own forces as to expedite production timelines and versatility.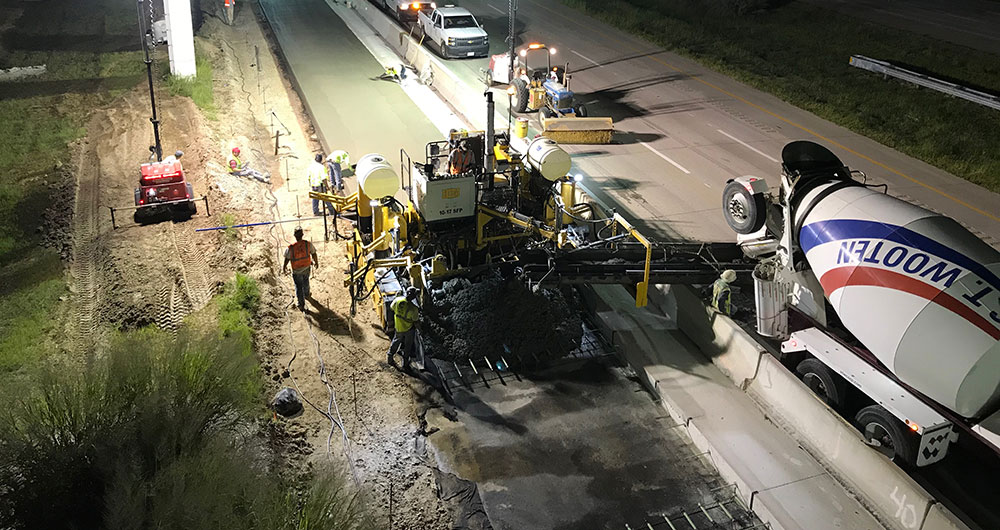 3D Laser Screeding
We can reach cost-capturing economies of scale on our pavement installations by use of the 3D grade-profiling Laser Screed. Hire us turnkey, or request operator/machine only pricing to supplement your own forces.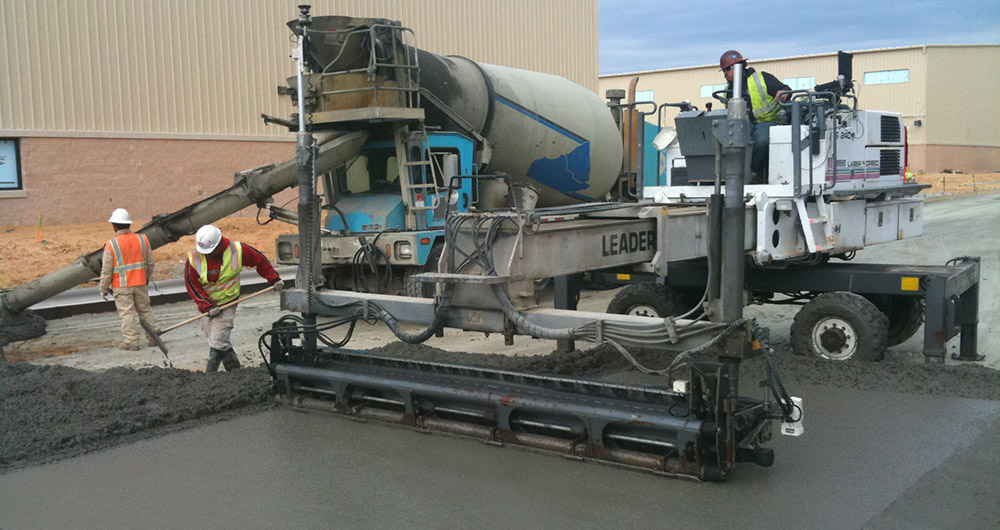 CURB & GUTTER
Whether producing curb by hand or machine, we take great care in catching discrepancies between actual field conditions and engineered elevations. ADA compliance and pavement thickness depends on proper curb installation! Incidental to Curb & Gutter, we also produce Driveway Aprons and Monolithic Islands.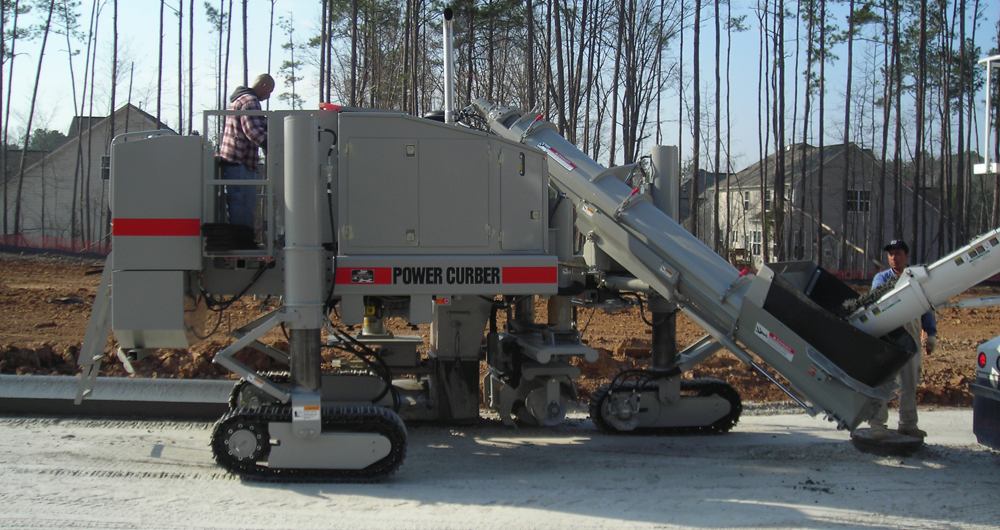 ADA Sidewalk & Ramps
Sometimes site conditions do not allow for sidewalks or ramps to meet slope percentage requirements. Our savvy thinking and extensive experience has often spared engineers their valuable time.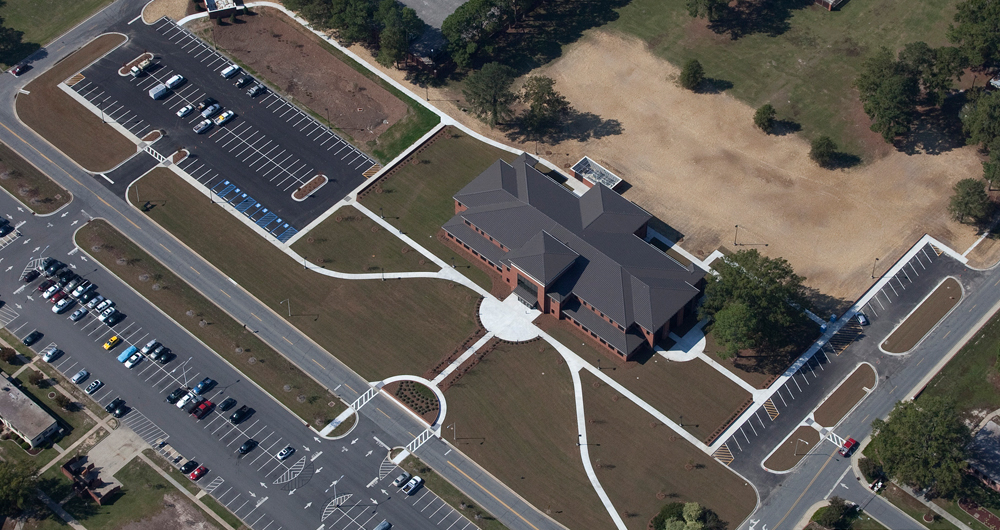 Steps
We have lots of experience installing various types of steps; Steps with cheek walls, chamfered steps, steps with nosings, radius steps, switchback steps, etc.
Decorative Concrete
When it comes to concrete, the imagination is only limited by the amount of tricks one has up their sleeve. Years of concrete experience have allowed us to expand that bag of tricks quite nicely. Ask us about stamped concrete, stained concrete, exposed aggregate, and sand blast finish.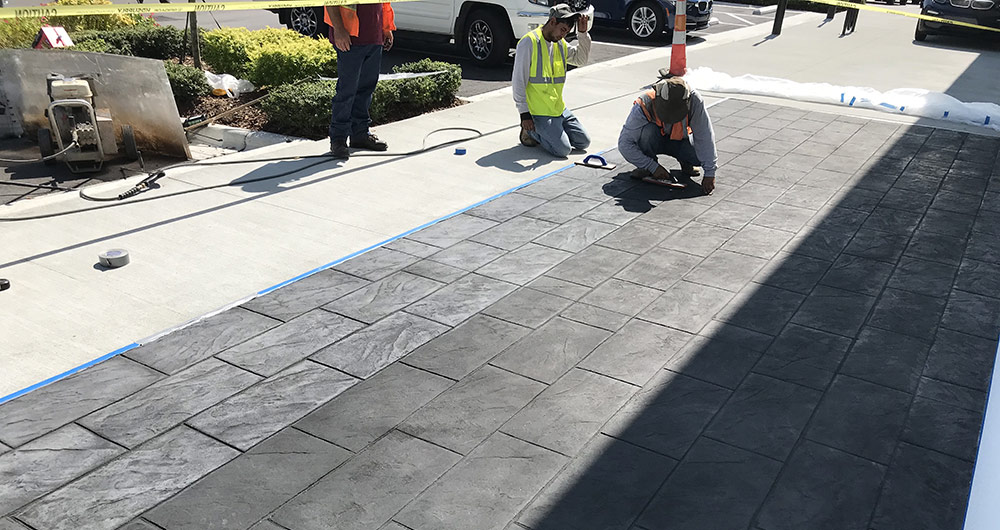 Architectural Seat walls
Harmony between carpentry and finishing is the secret here. We've even constructed integrally colored transitioning height radial seat walls.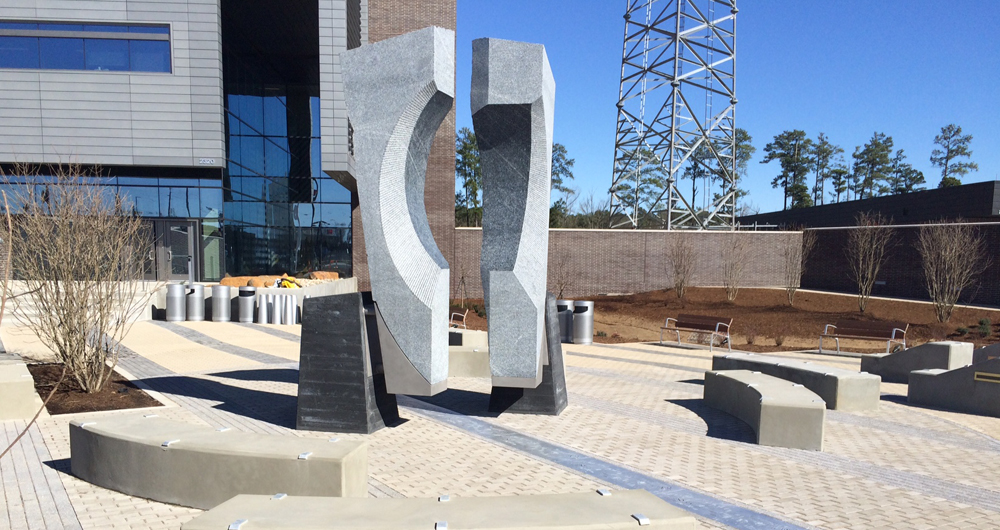 Retaining Walls
Structural walls can take many shapes and finishes. In this portion of our trade, we are always striving to reach new heights.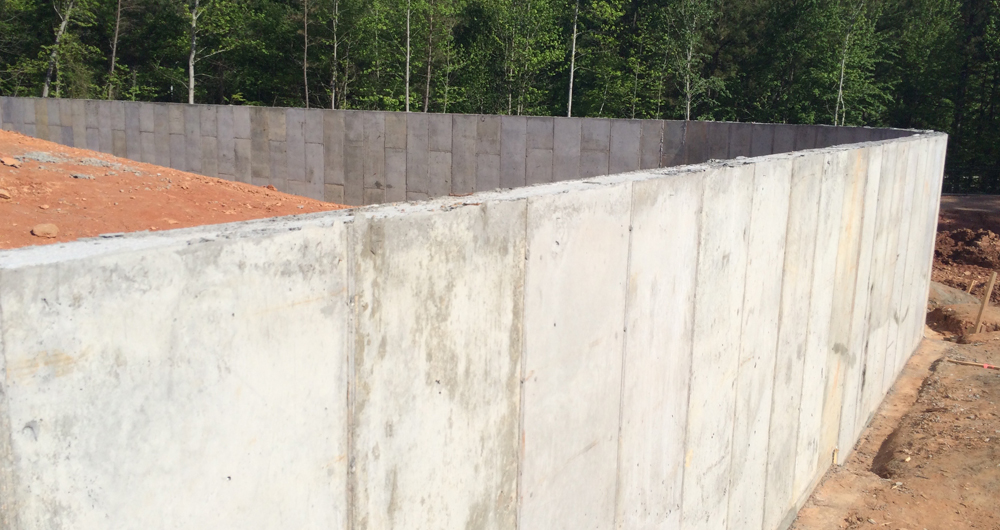 BMP Structures
Spillways, level spreaders, and retention slabs are just some of the water control devices we've been asked to perform in the past.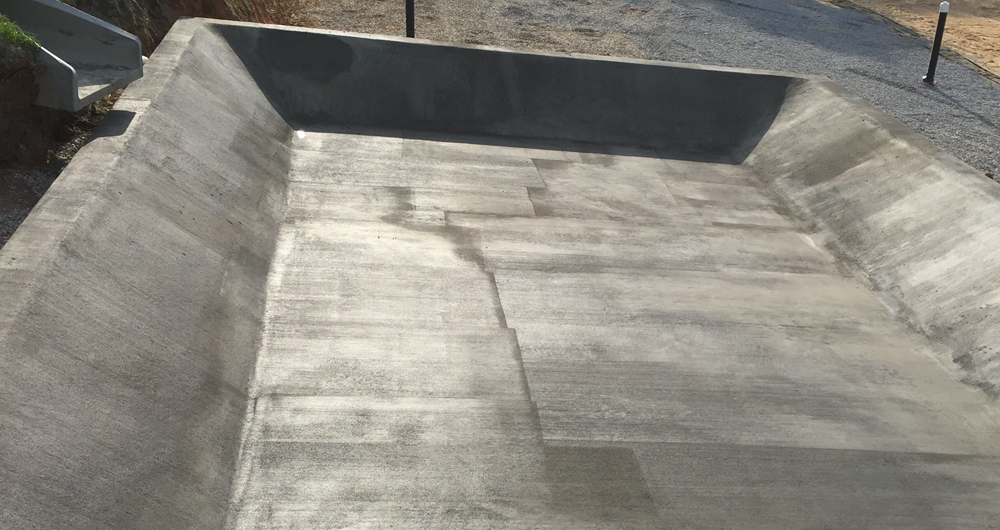 Pervious Concrete
We are one of the few contractors that will meet the pervious contractor requirement as recommended by the NRMCA/CRMCA. We boast a proprietary mix that will outperform most, if not all contractors performing this type of work. With this type of work, the mix is paramount.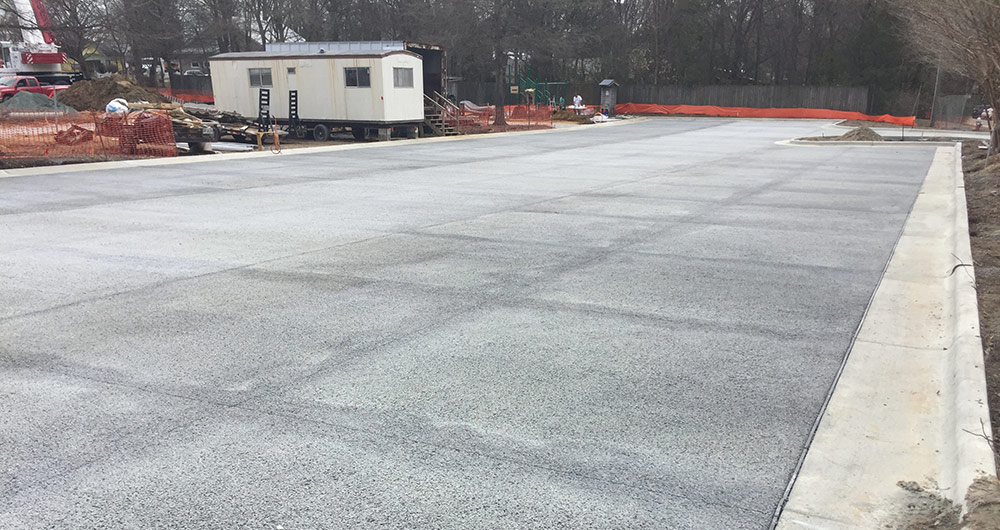 Concrete Pavement
Our excellence here shines brightest in our ability to value engineer. Working hand in hand with reinforcement manufacturers and the CRMCA, we can actually review your geotech report and give you cost saving alternatives.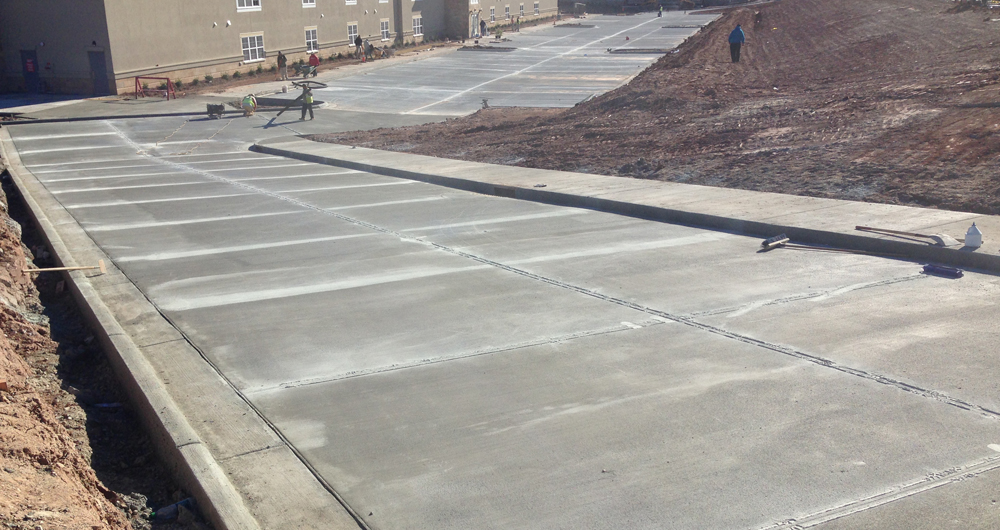 High-­Early Concrete
How high? How early? We can put concrete down that 18 -­ wheelers can traverse 4 hours later.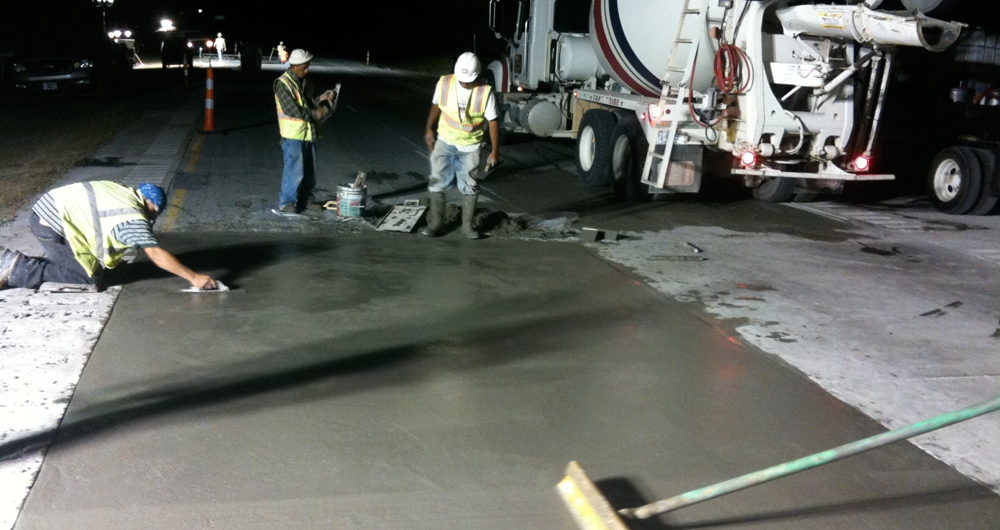 Structural Repair
When demolition isn't an option, we can perform less invasive repairs to re-establish a particular product's function and/or durability. Sometimes noise, turbulence, and downtime is a non-starter.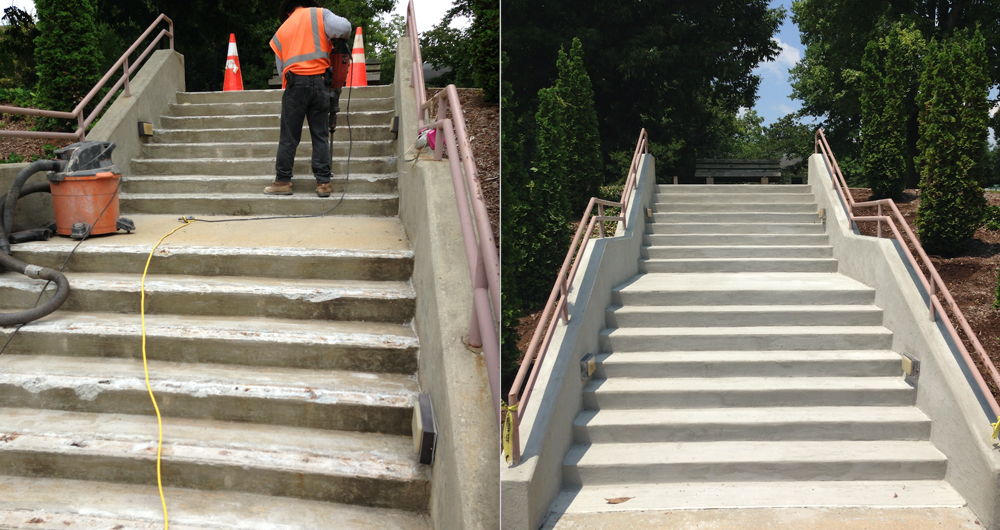 Demolition and Replacement
Our production in relation to quality and speed in this department is bar none. We'll make quick work of your curb and pavement repairs.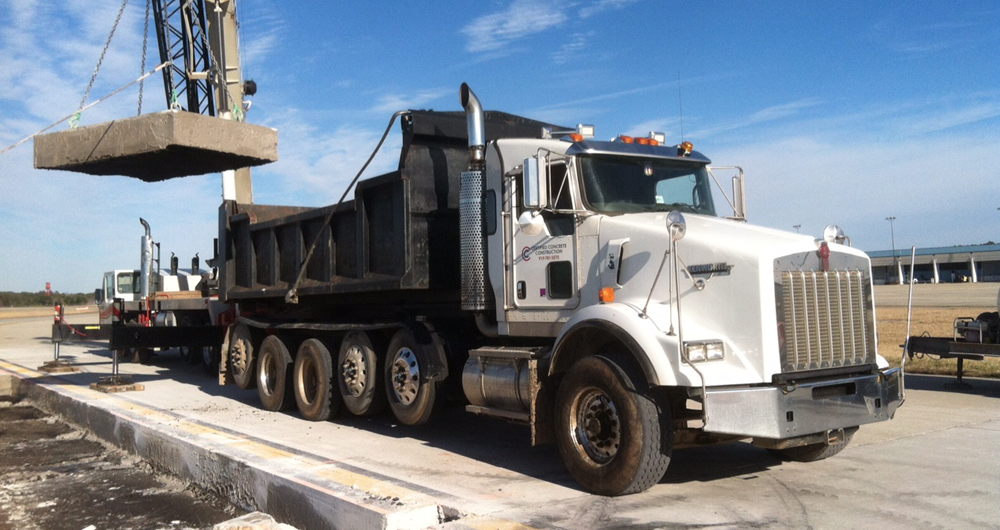 Aesthetic Repair
Our experience in this regard has led to some valuable trade secrets. Some eyesores are surprisingly overcome-able.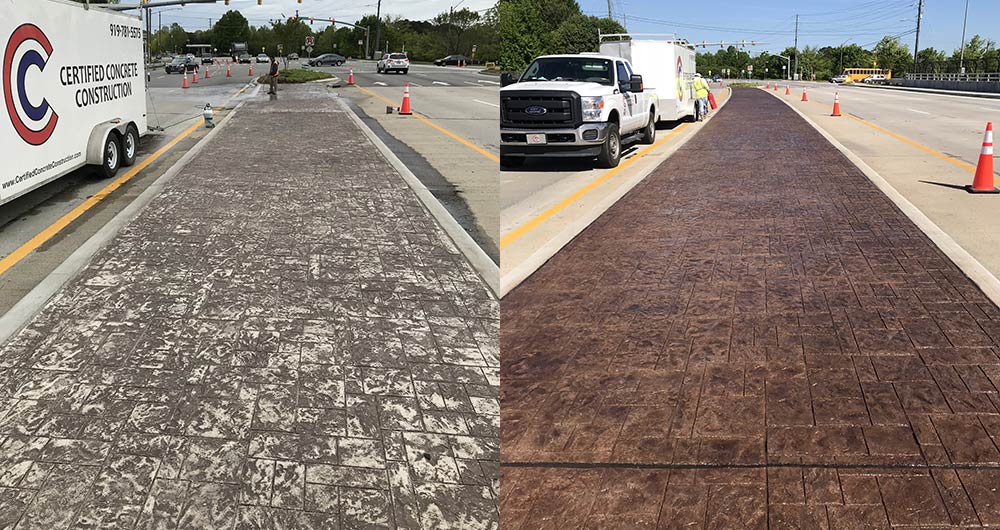 Ask Us
In the 20+ years of our existence, we've become adept at so many different types of concrete services that it is impractical to list them all. If you have a need, but you don't see it here, just call us. We may be able to help!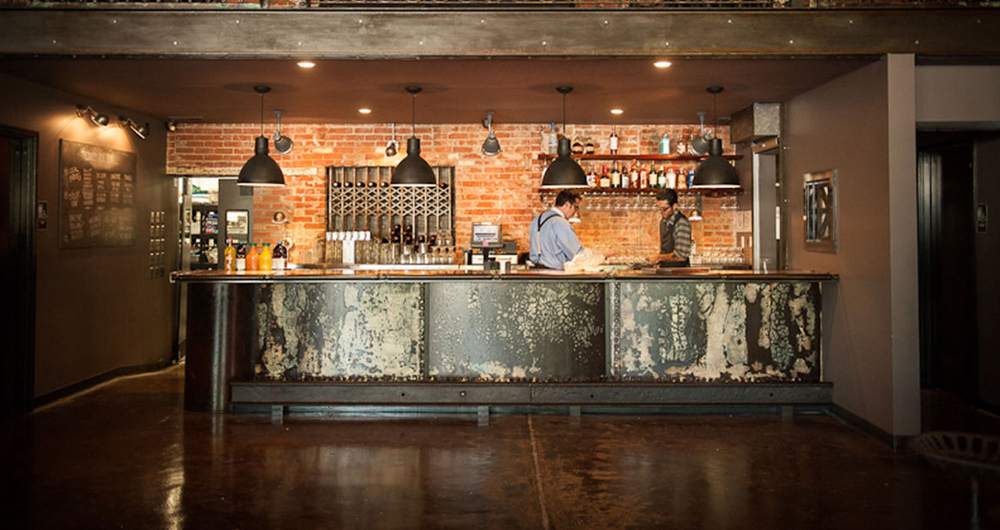 Sponsorship
Sometimes owners, non‐profits, or businesses are on a tight budget. Depending on economic conditions, we may be able to sponsor or barter. Inquire if you wish.